I torsdags kände jag mig ytterst kulturell när jag vandrade bort till ArkDes och Moderna Museet för att gå på vernissage. Arkitektur- och Designcentrum har tillsammans med Moderna Museet gjort en utställning med den japanska konstnären Yayoi Kusama. Då vår goda vän Kerstin, aka världens bästa Kerstin, är chef för ArkDes så fick jag äran att medverka på vernissagen.
Kusama är modernistisk bild-, performance- och installationskonstnär som har varit aktiv i över 60 år. Utställning, In Infinity, är ett retrospektiv över hennes livsverk.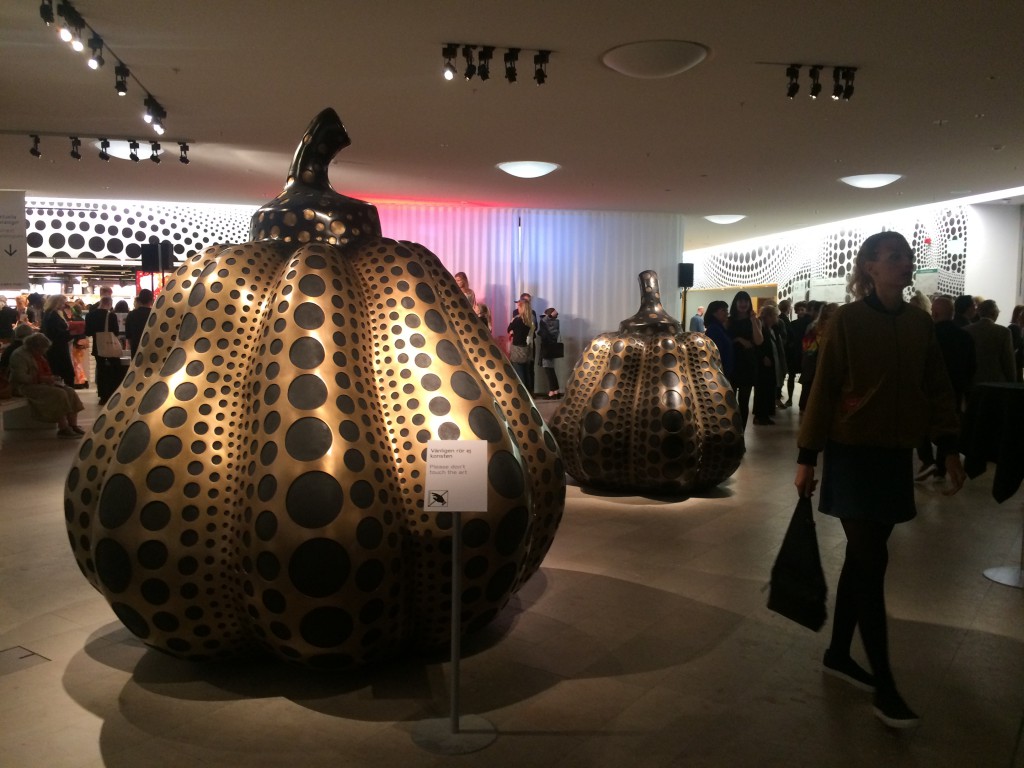 Det var en fantastisk utställning. Den innehöll allt från tavlor till filmade performances. Den röda tråden i utställningen, liksom i alla hennes verk, är att hon använder prickar.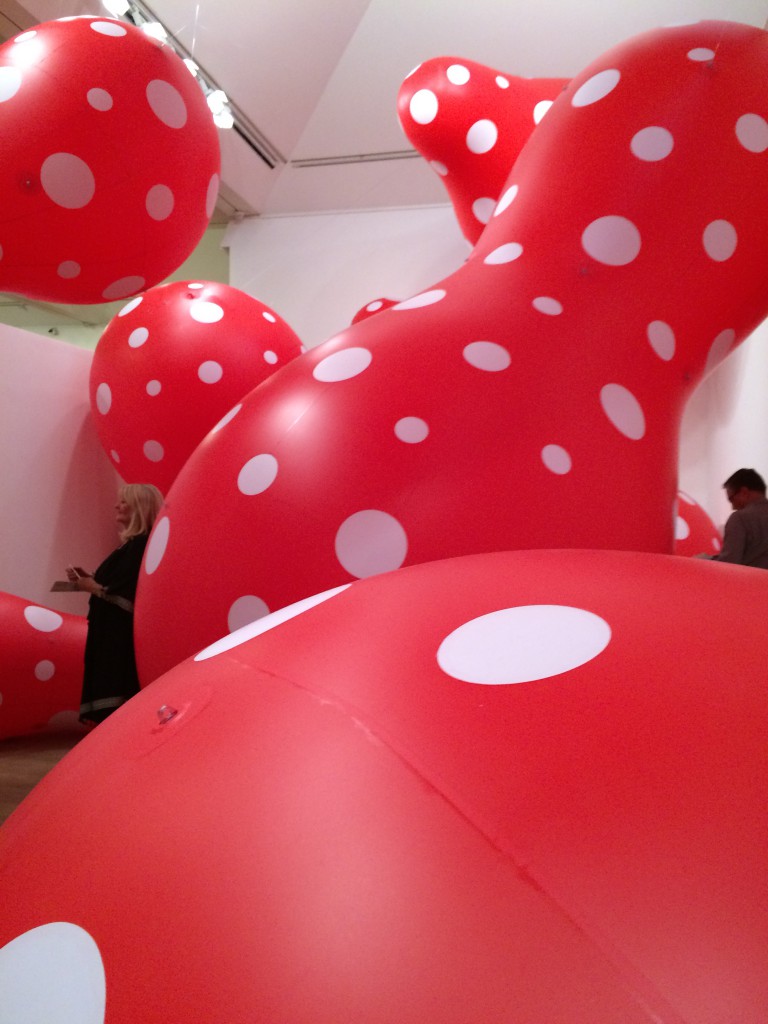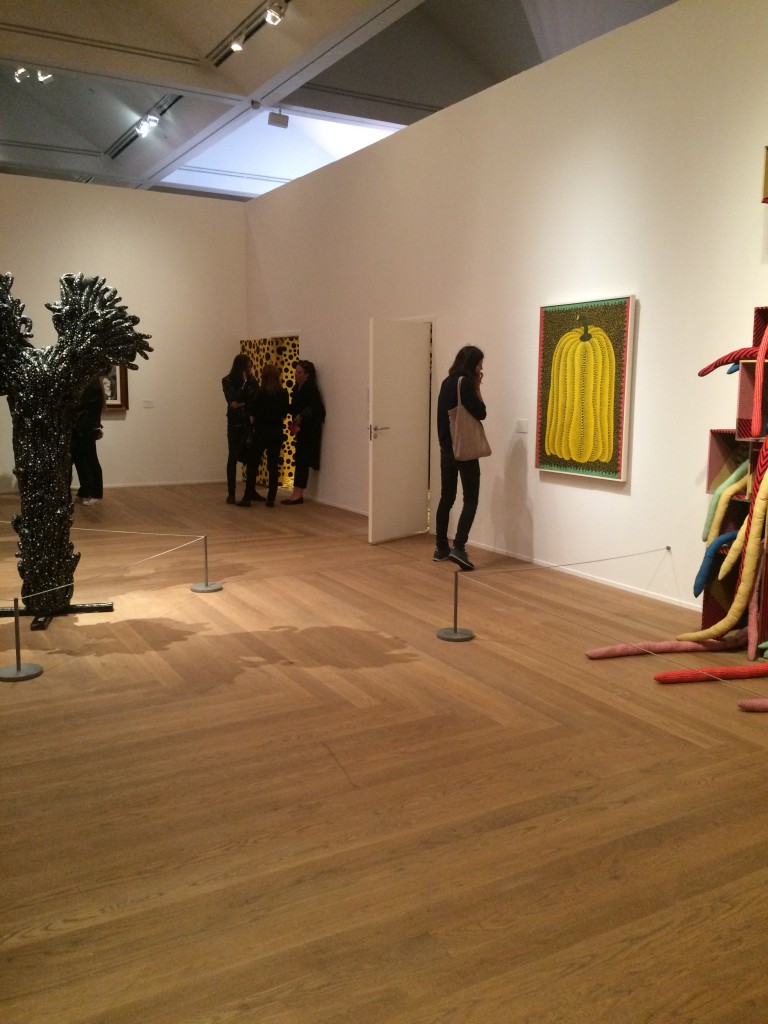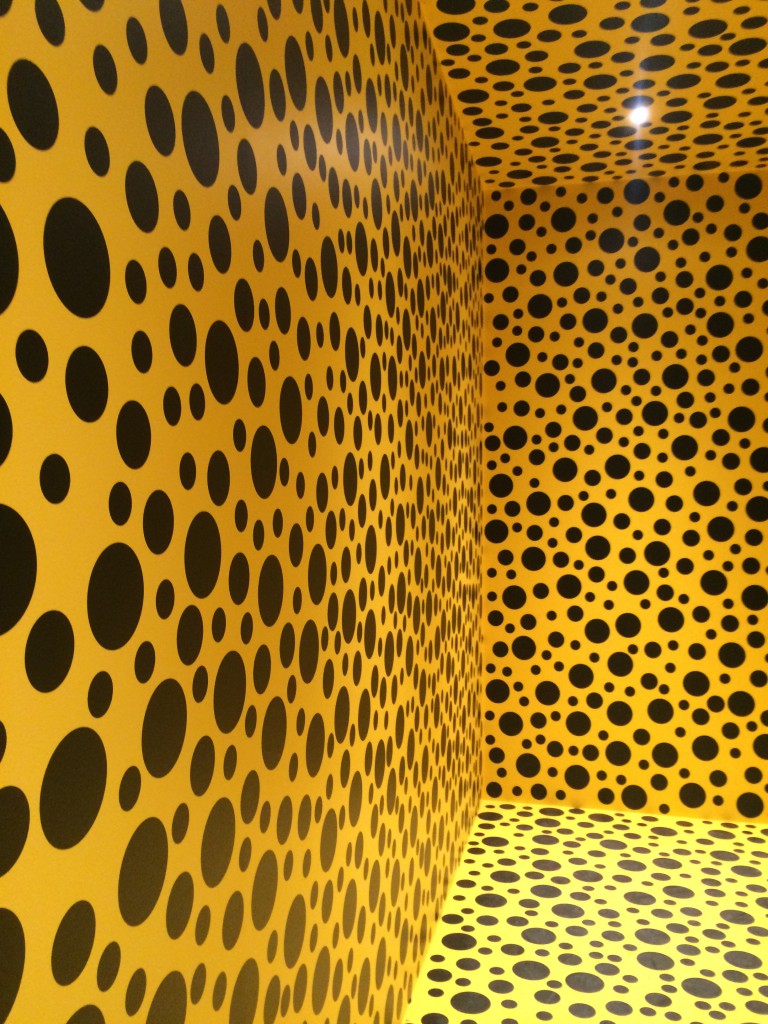 Dotted room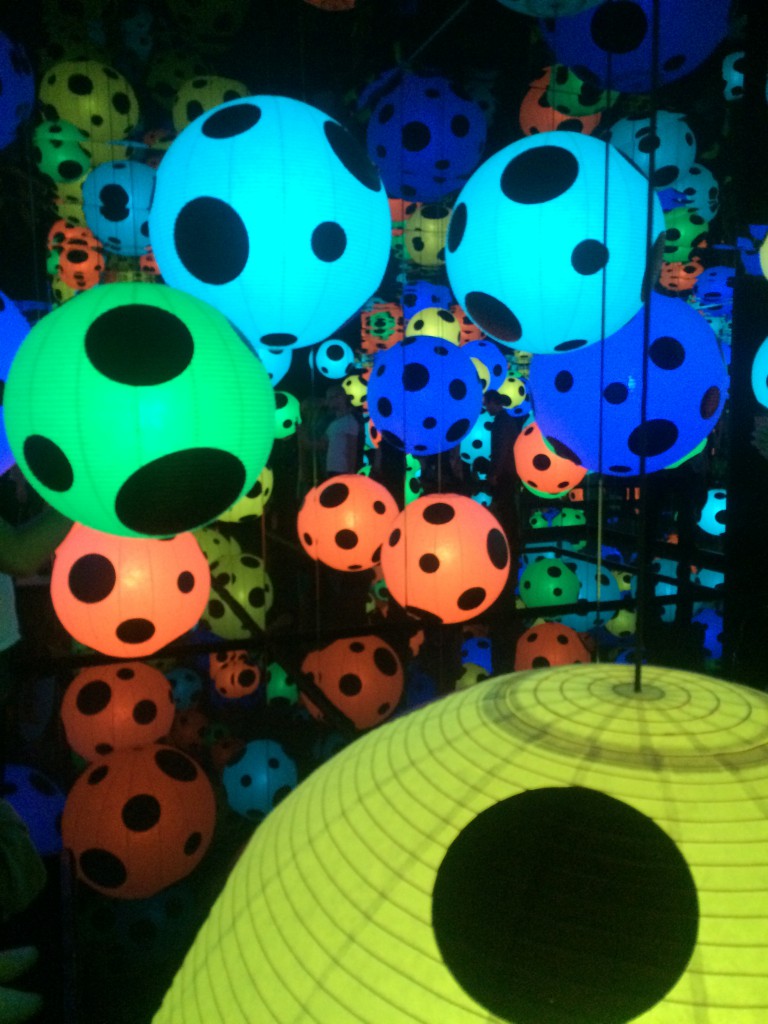 Infinity Mirrored Room – The Hymn of Life. Min favorit i hela utställningen.
Efter att ha vandrat runt och titta, inspekterat och förundrats av allt så förevigade jag mig själv i ett fotobås (som fixade en fin gif till mig). Sedan vandrade jag från Skeppsholmen till Kungsträdgården i försommarnatten.